Whenever I return home from a long trip, this time to Australia and New Zealand, the first thing I do is run through about 200 charts.
My conclusion was immediate, if not certain.
What the Hell are they smoking here in the US?
The latest string of data reports have told us that the economy is slowing and inflation is falling.
Not only is a much promised 3% growth rate now impossible, even 2% US growth rate is looking unlikely as well.
Virtually all asset classes are confirming this, with oil and commodities falling, while gold and bonds rise.
Only stocks are out of line, sitting here at all time highs.
But even they are driven only by standout single names, like Amazon (NASDAQ:AMZN), NVIDIA (NASDAQ:NVDA), and Tesla (NASDAQ:TSLA), all of which hit new all time highs yesterday morning.
In the meantime, most stocks have gone nowhere, or fallen.
This all puts the expected and signaled June 13th Fed interest rate hike at risk.
And here is the most disturbing statistic of the week.
Some 71% of active fund managers are overweight Amazon , Alphabet (NASDAQ:GOOG), Facebook (NASDAQ:FB), and Netflix (NASDAQ:NFLX).
In other words, too many passengers are crowded over to one side of the canoe.
All you need is for just ONE of these stocks to produce a bad headline, and they will all fall like a ton of bricks.
The reason portfolio managers have attained such tunnel vision is that technology is the only sector where the five-to- seven-year business and earnings picture is crystal clear: up about 20% a year.
As for the rest?
There is nothing but endless clouds of fog.
One theory as to why stocks went up last week is that Donald Trump was out of town, thus depriving markets of a reliable source of confusion.
It all has me cautious enough to go to a 100% cash position, unloading my last short position in bonds (NYSEARCA:TLT) yesterday for a small profit.
Short positions in stocks and long positions in the Volatility Index (VIX), (NYSEARCA:VXX) and gold (NYSEARCA:GLD) suddenly become much more interesting.
On my last night in Australia, I was taken out to a restaurant in Melbourne that specialized in Australian delicacies and fine wines.
I went for the Wallaby steak, a sort of miniature kangaroo, which live in great abundance in the Land Down Under.
The meat was cooked medium rare and tasted gammy, a lot like a freshly shot deer.
And you know what?
I had a definite spring in my step after dessert.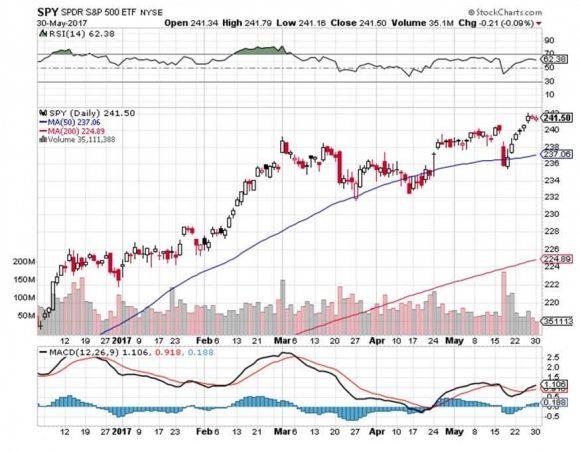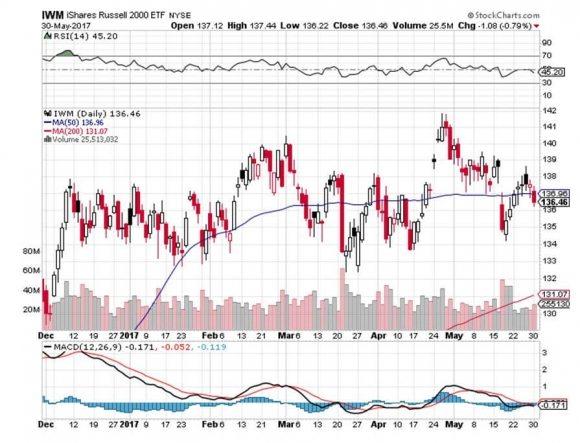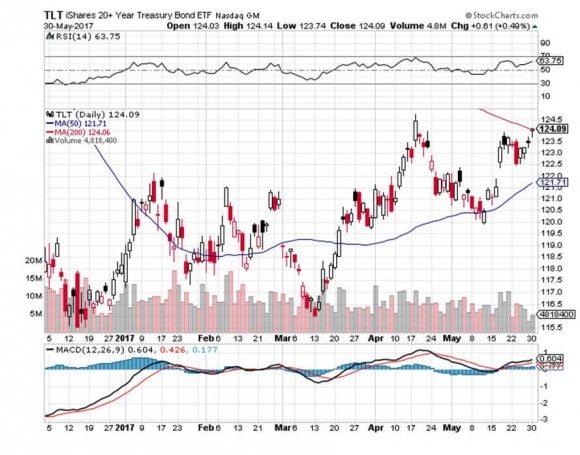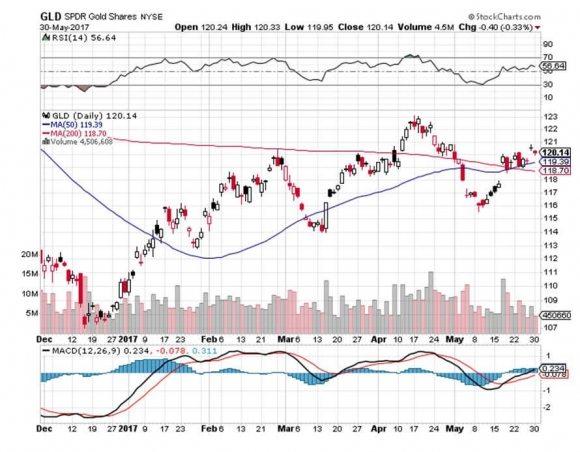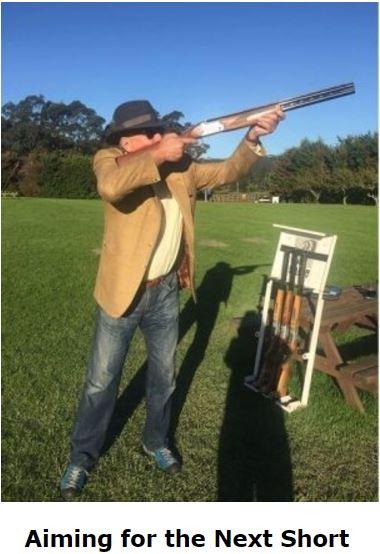 If you'd like to receive ALL THE CURRENT CONTENT from The Mad Hedge Fund Trader in your inbox every day premarket and PROPRIETARY TEXTED Trade Alerts which have averaged 37.56% annually since inception (11/29/10), subscribe through Seeking Alpha Premium Authors* @https://seekingalpha.com/account/research/subscribe?slug=the-mad-hedge-fund-trader
*Value-Added Investment Services From Top SA Contributors
Disclosure: I/we have no positions in any stocks mentioned, and no plans to initiate any positions within the next 72 hours.
I wrote this article myself, and it expresses my own opinions. I am not receiving compensation for it. I have no business relationship with any company whose stock is mentioned in this article.