view original
post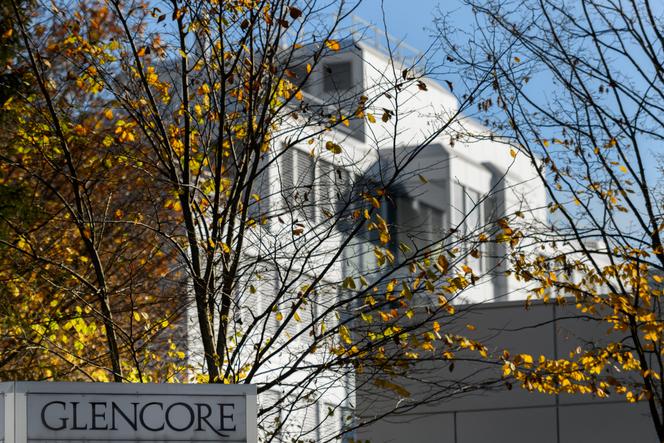 War profiteer? The trading company Trafigura has made $7 billion (€ 6.45 billion) in profits in its 2022 fiscal year, twice as much as its previous record, in 2021. Covid-19, the war in Ukraine: The more the planet suffers, the more the traders cash in.
A paradox that hardly moves the Australian Jeremy Weir. Since 2014, he is the boss of the company which is one of the principal brokers and charterers of black gold on the planet. Its trading activities are based in Geneva. "We have once again masterfully managed extreme market volatility across a wide range of commodities, and delivered outstanding results regardless of market conditions," he said.
The Swiss NGO Public Eye employed a less managerial language. On Thursday, January 19, it published a report on the ultra-lucrative commodities trading business in Switzerland. "While millions of people are under threat from acute food and supply insecurity caused by rising food and energy prices, commodity traders are booking historic record profits by taking advantage of market disruptions," the NGO said.
Flow growth
Just like its competitor Trafigura, the Vitol Group, the world's leading oil trading company, has also already broken through its own ceiling, with $4.5 billion in profits for the first six months of 2022, compared with $4.2 billion for the twelve months of 2021. The Gunvor company, for its part, has announced a fourfold increase in profits for the first half of 2022 compared with the first half of 2021.
It was co-founded by the Russian oligarch Gennadi Timchenko, a close associate of Vladimir Putin who is on all the Western sanctions lists. For a long time, the high society of Geneva has benefited from his generosity through Neva, his wife's philanthropic foundation. The man officially sold his shares in Gunvor to his Swedish business partner, Torbjörn Törnqvist, shortly after Russia annexed Crimea in the spring of 2014.
One commodities giant, however, outpaced  all others – Glencore (oil, gas, coal, minerals, metals, etc.). According to the Financial Times, the group based in Baar, in the mild tax climate of the Alemannic micro-canton Zug (central Switzerland), is "one of the biggest winners from the turmoil on the commodities markets unleashed by the war in Ukraine." It saw its profits grow by 846% to $12 billion in the first half of 2022 year-on-year.
We are interested in your experience using the site.
Contrary to assumptions made at the beginning of the invasion of Ukraine in late February 2022, all indications are that commodity flows have not dried up, quite the opposite. The exponential increase in profits made by trading players would even tend to prove that this growth is not only due to the rise in prices. Clearly, the war has also led to an increase in the volumes traded in Switzerland.
You have 41.12% of this article left to read. The rest is for subscribers only.