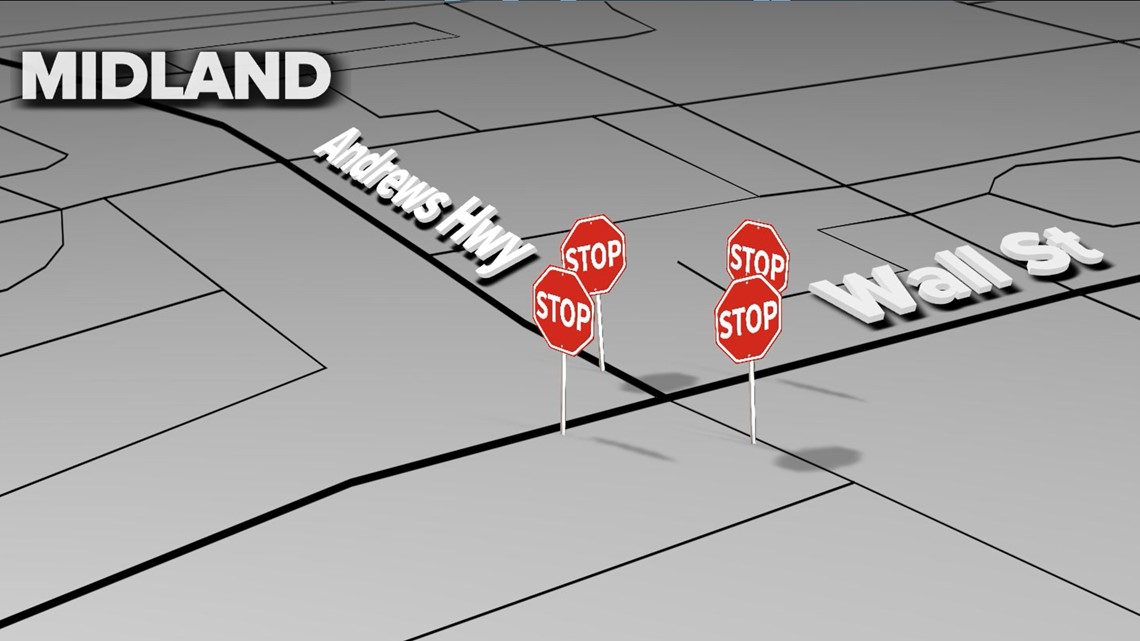 MIDLAND, Texas —
Drivers should expect to see an all-way stop at the intersection of Wall Street and Andrews Highway on Thursday.
The change will remain in place while a contractor works on installing a new signal pole.
The work is expected to last all day. The image attached to this story shows the area impacted.