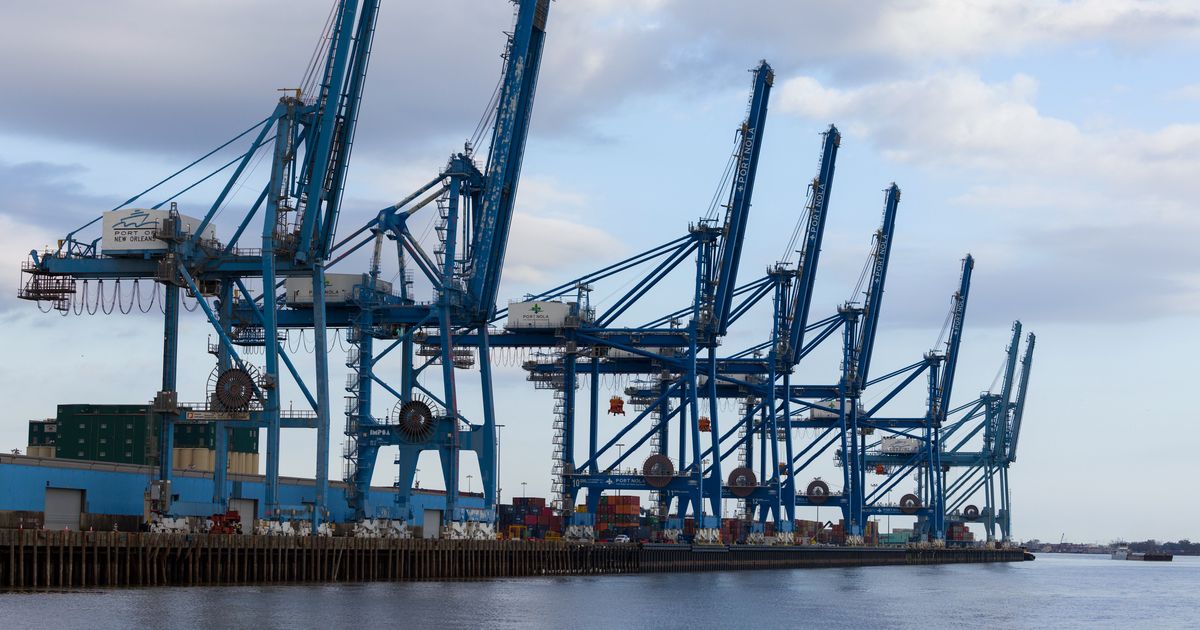 The annual U.S. trade deficit in goods and services surged 13% last year to $972.6 billion as Americans continued to purchase record volumes of foreign products, according to data released Thursday by the Commerce Department.
Imports grew 8.1% for the year, outpacing exports, which rose 7.2% on an annual basis.
The weaker global economy weighed more heavily on trade at the end of last year, the data showed, as pandemic lockdowns in China and a war between Russia and Ukraine dampened demand globally. One exception has been the U.S. energy sector, which has stepped in to provide more natural gas and petroleum products after Europe cut ties with Russia.
In the fourth quarter of last year, overall U.S. exports fell 1.3% on an annual basis as shipments of goods to the rest of the world fell sharply. But exports of services, including travel and transport, surged 12.4%, as activity continued to rebound from the pandemic.
Imports were also weaker in the quarter, falling 4.6%, as higher interest rates discouraged Americans from purchasing durable consumer goods such as appliances and machinery. The United States has steadily been raising interest rates in an effort to quash persistent inflation.
Economists and politicians have varying views about how much the trade deficit matters. Some economists see the trade deficit as a product of a growing U.S. economy that is more able to buy goods from abroad, but worry about sustained trade deficits resulting in lower employment and economic growth.
Regardless, when the Commerce Department calculates its measure of economic growth, it adds exports to the national figures for government and private investment and spending, and subtracts imports. In the fourth quarter, weak exports of goods weighed on the gross domestic product, even though imports also decreased.
The trade figures were released as part of the quarterly and annual report on economic growth. A fuller report with final trade data for the year will be issued Feb. 7.
This article originally appeared in The New York Times.