After around an hour of deliberations, a nine-person-jury in San Fransisco sided with Tesla CEO Elon Musk and said the billionaire was not liable for millions of dollars worth of losses investors laid at his feet following his infamous 2018 "funding secured" tweet about Tesla. The decision marks the end of a dramatic three-week trial which saw Musk and other Silicon Valley titans take the stand.
The mogul tweeted, "Thank goodness, the wisdom of the people has prevailed! I am deeply appreciative of the jury's unanimous finding of innocence in the Tesla 420 take-private case."
The outcome of the multimillion-dollar securities fraud trial over Musk's "funding secured" tweet appeared to come down, in part, to Musk's lawyer's argument that the billionaire Tesla CEO was just a little baby. Mission accomplished.
During closing arguments Friday, Musk's attorney Alex Spiro, age 40, said his client, age 51, was just an impulsive "kid" with a terrible Twitter habit. The lawyer argued Musk was "absolutely truthful" when he told his more than 125 million Twitter followers he was "considering taking Tesla private" at $420 per share and had the "funding secured" to do it. Though Spiro has admitted Musk's tweets and statements about the proposed deal included "technical wordsmith inaccuracies," he argued those don't amount to securities fraud.
In one of the odder moments of the closing arguments, Spiro attempted to humanize Musk to the jury by speaking at length about the CEO's troubled childhood and high levels of stress while working in Tesla's factory. Spiro described Musk, a 51 year-old billionaire and recently the richest man in the world, as "a kid in that witness chair" and "a kid from South Africa." He added, "This isn't the bad tweeter trial."
G/O Media may get a commission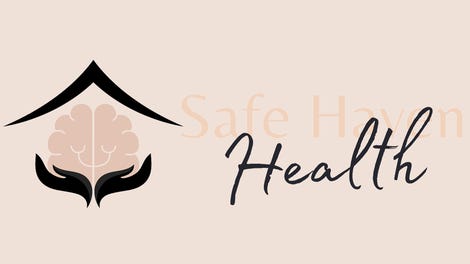 Addiction counseling
Safe Haven Health
Accessible for all
Safe Haven prioritizes your needs with flexible and individuated substance abuse treatment, specifically opioid & alcohol addiction.
Lawyers representing the investors suing Musk, on the other hand, called Musk a "rich liar," and a "fire-breathing dragon," who failed to abide by basic securities requirements and defrauded shareholders in the process. They're suing for billions in damages, alleging the value of their stock took a wild ride after Elon's tweet.
"This case is about whether rules that are applied to everyone should also be applied to Elon Musk," Nicholas Porritt, the shareholders' lawyers said. "Billionaires don't get to operate under a different set of rules."
$420 tweet was definitely 'not a joke'
The trial traces its origins back to a 2018 class-action lawsuit in which Tesla shareholders accused Musk of flat out lying when he sent out a tweet saying he had secured the funds necessary to take Tesla private. Though the deal never materialized, Tesla's stock price did shoot up after Musk's tweets. Then it tumbled back down when it became clear the company would remain public. Burned investors claimed they lost millions due to Musk's statements and want a court to hold him accountable for those lost funds. Musk could face billions in damages.
Over the course of the trial Musk and his attorneys said he had every intention of taking Tesla and that his tweets were definitely "not a joke." Musk, during his testimony earlier in the trial, tried to convince the jury his $420 proposed price actually had nothing to do with weed. On the question of funding, Musk and his attorneys claim the billionaire actually had the resources needed to take Tesla private all along. Musk accused the leader of Saudi Arabia's Sovereign Wealth Fund of backpedaling out of a "done deal" to provide funding but claimed he ultimately could have financed the private deal personally by selling his SpaceX stock if he wanted to (he didn't do that).
"It's not something I would like to do, but it's something I could do," Musk said during his testimony, comparing the SpaceX financing option to selling a home. "I really didn't want to sell SpaceX stock, but I could have done so."
Porritt, the shareholder's attorney refuted that point on Friday, saying it twists the meaning of funding secured.
"The market understood 'funding secured' to mean an actual commitment," he said.
Musk and his attorneys also rejected the idea, wholesale, that a CEO's tweets to his more than 126 million followers could affect Tesla's stock price. "They can't prove causation," Spiro said. "Game over." That argument ran in parallel to Musk's earlier testimony where he said he did not see a "causal link" between his tweets and changes in stock prices.
Update 2/3/2023, 6:55 PM: Added jury verdict.