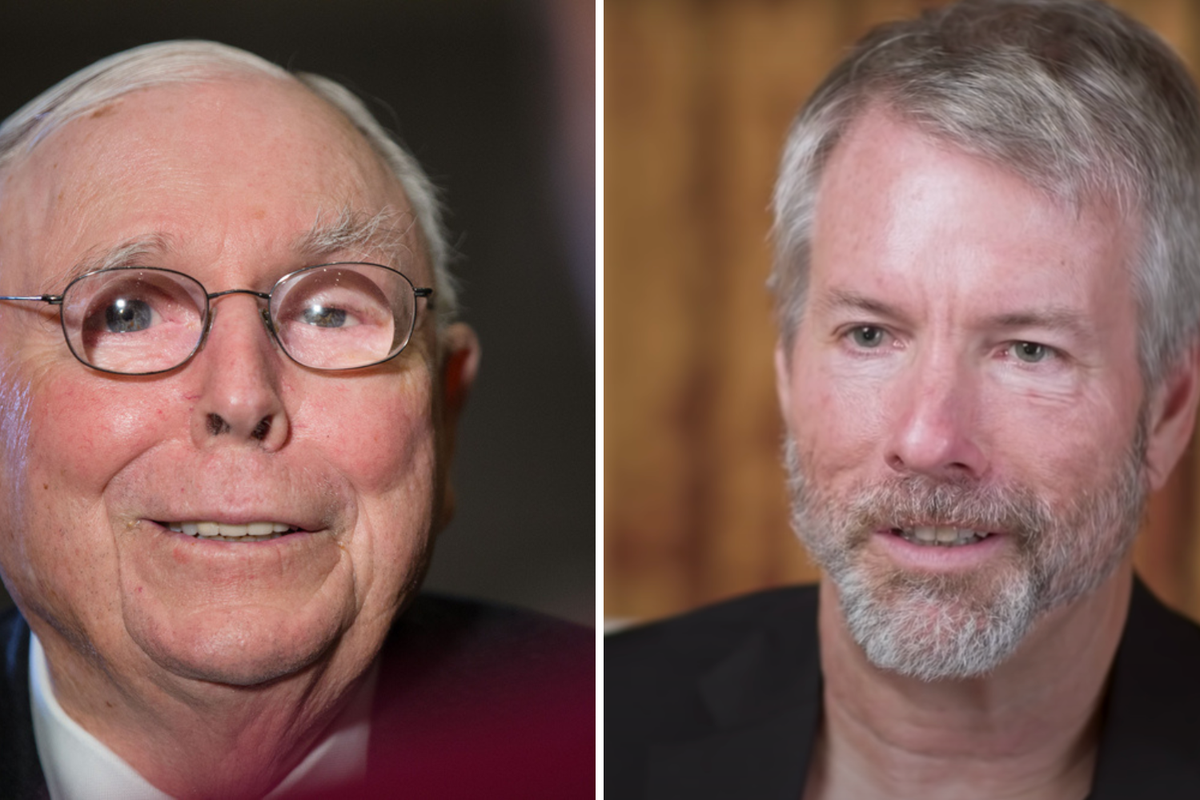 Taunting Charlie Munger for his criticism of cryptocurrencies, Microstrategy co-founder Michael Saylor on Friday said had the Berkshire Hathaway vice chairman spent a hundred hours studying problems plaguing countries outside the U.S., he would be more bullish on Bitcoin BTC/USD than Saylor himself.
Saylor further said Munger's criticisms on crypto weren't totally off and there were 10,000 cryptos that were gambling.
"I sympathize with him on that matter but Charlie and the other critics are continuously prodded for an opinion on Bitcoin and they haven't had the time to study it. If he was a business leader in South America, or Africa or Asia and spent 100 hours studying the problems, he would be more bullish on Bitcoin than I am," he said, speaking with CNBC.
Also Read: Charlie Munger Demands US Ban Cryptocurrencies: Calls It A 'Gambling Contract With A 100% Edge For The House'
"Lebanon, Argentina, Sri Lanka, Nigeria, and Venezuela all illustrate the plight of the common man and there is no solution better than Bitcoin so I really think they haven't had the time to study it. But I have never met someone with an incentive living in the rest of the world that spent some time to think about it that wasn't enthusiastic about Bitcoin," he added.
Munger called for a ban on cryptocurrencies in the U.S. in an op-ed published in the Wall Street Journal. Munger, who had been known to criticize cryptocurrencies, saw a lack of regulation in the country that enabled the growth of cryptocurrencies.
According to Munger, cryptocurrencies were not a currency, commodity or security but rather a form of gambling with a significant advantage for the house.
He suggested the U.S. should adopt a similar approach to China, which had recently banned cryptocurrencies and implement a federal law to stop this trend.
Read Next: Much WOW! Couch From Doge Meme Can Be Yours In New Auction, Here's How
Photo: Shutterstock; ReasonTV via Wikimedia Commons